Last update: Sunday, July 1, 2018

Sorry to report the wife of our classmate Frank "Butch"Hamill passed away Saturday, June 30th from cancer.
Teresa Webb Hamill graduated from Hixson.
Please join me in prayers and condolences for Butch and the family.
Obituary and visitation/funeral plans are below.
Obituary for Teresa Webb Hamill

Class of 1961
50 year Reunion
Group Photo
Contact Judy if you'd like a copy of the class 50th year group photo.
Click Here For all the photos from the last reunion.


Click here for "Breaking News" and regular updates on news about our friends & classmates

Welcome to the official web site for the 1961 graduating class of Red Bank High School, in Red Bank, Tennessee!


We hope you enjoy and will come back and visit often.
1961 - 2016
*****

A Salute To Our Classmates Who Served In The Military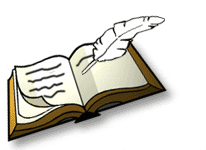 ..Please Sign our Guest Book..

Suggestions and submissions are encouraged.
The site is updated, maintained and managed by
Judy Wallace Smith and Larry Blanks, along with input and appreciated donations from YOU, our fellow classmembers.